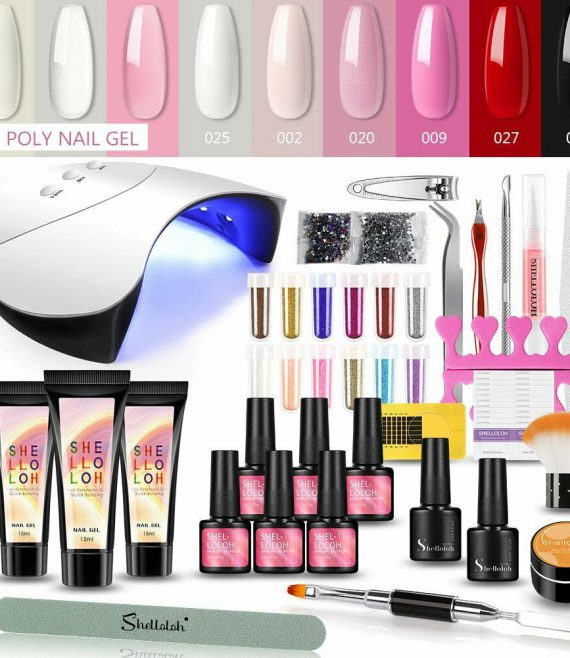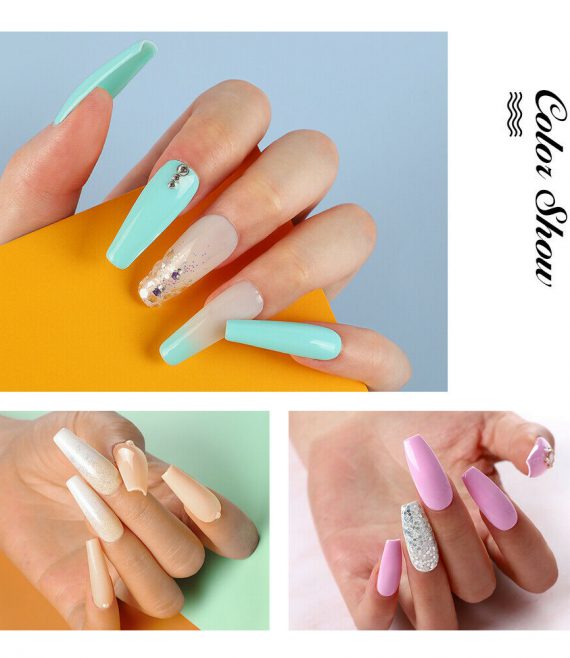 Poly Gel Nail Extension Kit
£99.00
or 6 weekly interest-free payments from £14.83 with
what's this?
Has good adhesion, can last for 14-21 days without peeling, no bubbles, can be used on natural nails, French nails, nail extensions and nail decoration.
Healthy and environmentally friendly ingredients, lower smell.
Description
Your Kit Will Contain**:
1 X 36W White LED Nail Dryer Lamp
3 X 15ML Quick Building Poly Extension Gel
6 X Nail Gel Polish
1 X Base Coat
1 X Topcoat
1 X 20Pcs Nail Forms
1 X Curved Tweezers
1 X 1 Pair Nail Separators
1 X Cuticle Fork
1 X Cuticle Pusher
1 X Nail Cutter
10 X Nail Polish Remover Pads
1 X Nail Buffer File
1 X Dual-End Nail Brush
1 X 1000 Hybrid Nail Art Rhinestone
1 X 1000 Silver Nail Art Rhinestone
1 X Gray Nail File
1 X Strawberry Flavor Cuticle Oil
1 X Clear UV Gel
1 X 6Pcs/Bag Nail Decoration Glitter Powder With Bottle
1 X 6Pcs/Bag Nail Decoration Glitter Powder With Bottle
Pro Usage:
Using nail files to polish the nail surface and edge finely.
Apply a thin base coat, cure with UV/LED lamp.
Apply the adequate amount of extension gel on the nail mold
Dip the brush into the slip solution and use the brush to apply the extension gel evenly.
Place the nail mold on your nail and cure with a lamp.
Remove the nail mold, trim the shape.
Apply the Topcoat and cure with the nail lamp.
** Product & Quantity may vary due to stock