Brow Lamination Course Online; Amazing benefits of learning the course
May 12, 2022
2022-05-02 11:39
Brow Lamination Course Online; Amazing benefits of learning the course
Brow Lamination Course Online; Amazing benefits of learning the course
You have heard about someone close to you learning a brow lamination course. But you do not have an idea how it works! Perfect eyebrows solve a problem while a makeover before a party, right? This is why brow lamination is a hot cake for everyone. From celebrities to supermodels, everyone prefers eyebrow lamination to enhance their beauty. So, beauty experts nowadays prefer to learn brow lamination course.
What is eyebrow lamination?
Eyebrow lamination is a new trend in the beauty world. It was developed in America a few years ago. Many people think that micro-blading and eyebrow laminations are the same things. But the thought is entirely different. 
You also think about how brows stay brushed up and in shape after brow lamination, right? Brow lamination works with straightening and lifting the hairs using a gentle perm solution, neutralizing lotion, and moisturizing treatment.
Experts used a chemical solution to make your brows the desired shape in the starting. After straightening, they use a fixing solution to keep them straight. After the lamination procedure, the eyebrows look fuller and perfectly shaped.
Difference between eyebrows lamination and microblading
Microblading and eyebrow lamination look entirely the same, but both procedures are different. Microblading is a brow tattoo, whereas eyebrow lamination is a brow perm. 
In microblading , experts use semi-permanent dye strokes to fill your brows. But it is a bit different from tattooing. The colour can not penetrate deep into the skin but more on the surface.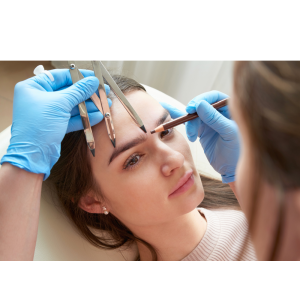 Brow lamination lifts your natural hair and gives an arched and fuller look. 
How long does eyebrow lamination stay?
Eyebrow lamination lasts five to eight weeks, depending on your hair condition. Before brow lamination, experts make sure that your hairs are strong enough.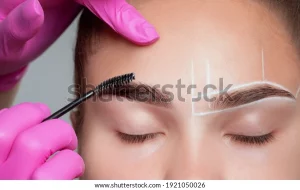 Some experts also think that lamination treatment helps hair growth in the direction you want. Not only that, but it also helps boost hair growth. 
Benefits of learning eyebrow lamination course online
Though eyebrow lamination is new to the beauty world, still its popularity is not a joke. Learning brow lamination course will help you take one step ahead of your competitors if you belong to the beauty industry.
1) Procedure learning- It is essential to know the lamination procedure correctly unless you can not carry out the entire process correctly for your customers. Understanding the process well will help you fulfil customers' demands efficiently. This is why beauty experts are learning brow lamination course.
2) Restrictions regarding brow lamination- Brow laminations do not have many restrictions. Still, you need to know about all the before and aftercare rules, such as you could not wet your brows after 24 hours from the treatment and need to brush your brows every morning, e.t.c. 
3) Advantage- Learning brow lamination will be a feather on your hat as a beauty expert. This is a very demanding beauty treatment. So learning this course will enhance your professionalism.
4) Advantages of the online course- You do not need to go anywhere; therefore, you can save time. You can skill up your professionalism sitting at home. You can watch course videos several times.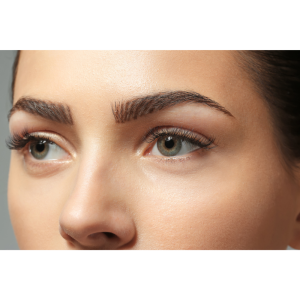 Rapunzel Hair Academy is the best institute for any online beauty training. After taking the Brow Lamination Course from Rapunzel Hair Academy, you can be the one in your area to offer the best services of brow lamination. 
You can get more information on our website about the enrolment procedure. Go for it and be the first in your area to serve your customers in this unique way.