The Complete Bridal Hairstyles Guideline To Make Your Day Special
May 4, 2022
2022-04-21 8:22
The Complete Bridal Hairstyles Guideline To Make Your Day Special
Going to become a bride soon? Are you worried about your bridal hairstyles? When most little girls dream of their perfect wedding day, they often dream of long, flowing hair. All the women can understand the value of beautiful bridal hairstyles. Whether it's down in waves or up in a fancy updo, a bride's hair is one of her most extensive fashion statements.
Stop worrying. We've got you covered if you're struggling to find the right way to select your bridal hairstyles. We will tell you how to choose the right hairstyle for your big day.
Here Are Four Tips For Getting Beautiful Bridal Hairstyles 
1) Make an appointment for a hair trial: First, start planning early. It is a good idea to book your appointment with the hairstylist in advance. This will ensure that you get the date and time that you want.
It would help you to know your hairstylist. They will suggest you some hairstyles after looking at your hair texture. However, you can tell them about your worries and concerns.
2) Feel free to ask questions about your wedding hairstyles: You know your hair better than anyone else. Tell your stylist about your problem and your concern.
Suppose you love straight hair, but your hair can not hold curls. That does not mean you can not curl them. Consult with your stylist to fix this problem.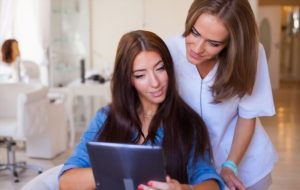 Ask your stylist if your hair is curly, but you want smooth and straight hair on your special day. They can suggest what style would be best for you according to your wedding dress and weather.
3) How to look perfect in photos: Suppose you have selected a few ideal hairstyles from the pictures; ask your stylist if those styles suit you or not? Some types look better depending on your face shape. 
Your stylist can modify your style according to your face shape and desired hairstyle. Thus your photos will come out perfect on your big day.
4) Think about your wedding outfit: Think carefully about which looks suits you better. Tell your stylist if you like the trendy or classic style because your hair needs to suit your wedding gown.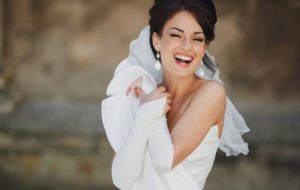 Listen to your stylist's point of view that will help you choose the right hairstyle.
The big day is coming, and you are frantically trying to get everything done. You have your dress, the flowers, the cake, and now you have only to worry about your hair's condition.
Don't panic! Here are a few tips to help you take care of your hair before and on your wedding day. The best time to get your hair done is the week before your wedding.
Seven Hair Care Tips That Will Help You to Get Perfect Bridal Hairstyles on Your Special Day
1. Wash your hair regularly, but avoid using hot water or harsh shampoos. 
2. Use a deep conditioner to moisturise, but avoid using too many chemicals.
3. Trim your hair one week before your wedding.
4. Use styling products to style your hair and keep it looking great throughout the day.
5. Use a hairbrush made for dry or damaged hair, such as the one shown above.
6. Avoid using extensions or wigs unless necessary before your big day.
7. Avoid blow-drying your hair straight or curling it if possible. This can damage the hair and cause breakage and tangles.
7 Wedding Hairstyles that Suits Everyone; Classic or Trendy Attire, You Can Pick These Hairstyles for Your Special Day –
1) High Messy Bun Wedding Hair: A high messy bun can be an excellent option for a casual wedding or if you want something easy to style and will stay in place all day.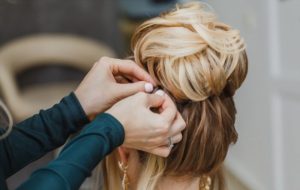 2) Loose Wedding Hair: This hairstyle is perfect for you if you want to create an effortlessly glamorous look. 
 3) Plaited wedding hairstyle: You can choose this hairstyle if you want to create a romantic look on your wedding day. This style combines a fishtail braid with a messy hair bun.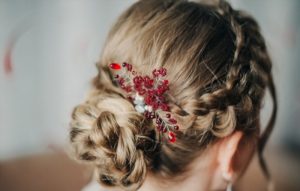 4) Twisted wedding Hair: Try out this hairstyle if you have thick hair. This style combines with braid with a loose tousled bun.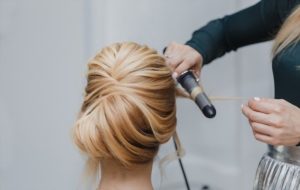 5) Classic Chignon Hairstyle: This hairstyle makes your face farm and provides you with a softer look.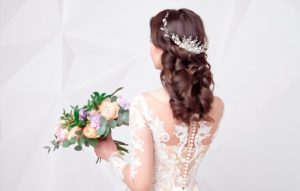 6) Relaxed Wedding Updo: If you have curly or straight hair can try updos. Not only you will feel relaxed, with a loose front section and a gorgeous headband make your look even more stunning.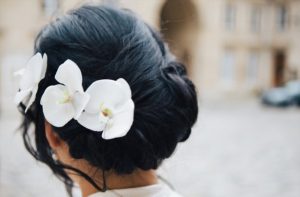 7) Long Bridal Hair: Long and thick hair does not need any touch-ups. Just sweep the front section back to show off your wedding attire.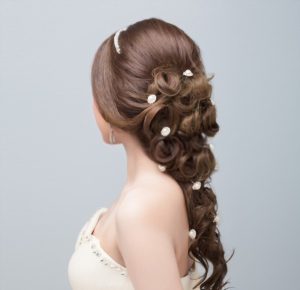 Rapunzel Hair Academy provides a bridal hairstylist course; if you are a creative person and want to learn the bridal hairstyles course, feel free to contact us. Our experts are always here to solve your problems.