How long do hair extensions last?
July 19, 2022
2022-06-14 10:36
How long do hair extensions last?
How long do hair extensions last?
Hair enhances your natural beauty. But not every woman is blessed with beautiful hair. Do not feel sad if you do not have beautiful natural hair. Hair extensions can solve your problem. You will find many types of hair extensions. This article will tell you about three types of hair extensions.
1) Nano Ring Hair Extensions
Nano ring extensions are a new hair extensions technique. Nano rings are like micro rings that are entirely undetectable when attached to your natural hair. Nano rings do not need heat to get connected to your natural hair.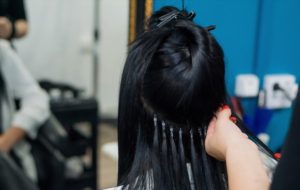 Experts will be threaded your natural hair through nanorings at the tip of the nano extension before being fixed into place. Nano rings are 90% smaller than other exṭensions, so they are invisible and look like your natural hair. 
How long do nano ring extensions last?
Nano ring extensions last 6 to 9 months. But if you follow proper aftercare procedures, they will last longer than expected.
Benefits of nano ring extensions
1) Nano rings are so small that they are not visible. Anybody will not be able to recognise that you are with extensions. 
2) They are tiny and easy to fit with your hair. 
3) They are very comfortable.
4) Nano rings are long-lasting.
5) Do not affect your natural hair.
2) U Tip Hair Extensions
U-tip extensions are also known as pre-bond extensions. Pre-bonded hair extensions have glue at one place of the extension.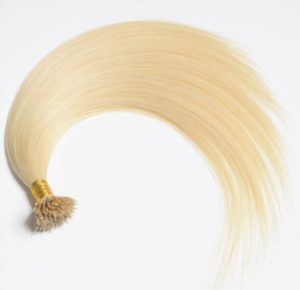 Pre-bonded extensions are applied strand by strand, and they're involved using a heat connector clamp, which looks like a hair straightener. The clamp melts the keratin resin and fuses the extension to your natural hair at the root. Thus U-tip extensions are attached to your natural hair.
How long do U-tip extensions last? 
These hair extensions last 4 to 6 months with proper aftercare.
Benefits of U-tip extensions
1) They are undetectable.
2) This extension looks natural.
3) They have the lowest chance of slipping compared to other extensions. 
4) They are not heavy.
5) They are more comfortable compared to other extensions.
3)Micro Ring Hair Extensions
Micro ring extension is also known as micro loop extension. Micro links are tiny circular links attached to the root of a strand of the extension hair.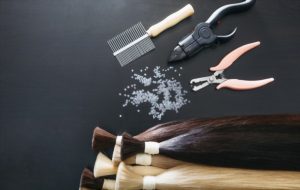 This extension is perfect for long time solutions. You can style both curly and straight hair with this extension.
How long do micro ring hair extensions last? 
This hair extension is best if you think of a long-term solution. It can last up to 4 months. 
Benefits of microring extensions
1) This extension is re-usable. Your hair stylist can apply them again.
2) These extensions are not harmful to your hair as they are no adhesives or glue used in micro ring extensions.
3) Micro rings come in different colours, making them invisible to others.
4) You can style many hairstyles with this extension.
Hair extensions are very trendy these days. You can learn these hair extension courses from your home online. Rapunzel Hair Academy offers these courses with experts' best guidance.