5 Best Differences and Benefits of Manicure and Pedicure
June 10, 2022
2022-05-24 10:33
5 Best Differences and Benefits of Manicure and Pedicure
What makes you an absolute beauty? Yes, your beauty enhances with beautiful hands and feet. Manicure and pedicure are the keys to beautiful hands and legs. Both processes are pretty similar. Still, there is some difference.
Manicure and pedicure provide you with beautiful hands and feet and make these body parts feel relaxed. Both beauty treatments are not luxurious, so any lady can afford them, whether a student or a new freelancer.
What are manicures and pedicures?
Manicure- 

Manicure is related to hands. The word '

manicure

' is two parted. Mani comes from manus, which means hands. The cure comes from the phrase curare, which meaning is to care for. So manicure is a beauty treatment for hands that makes healthy nails, cuticles, and skin.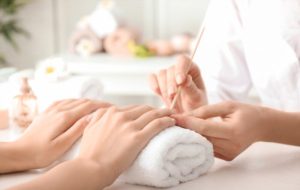 Pedicure-

Pedicure is a beauty treatment for feet. Pedicure is a two-parted word. Pedi comes from ped means foot. The cure comes from curare implies care. Pedicure is a therapeutic treatment for feet that removes dead skin, softens hard skin and shapes, and treats your toenails.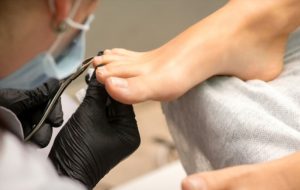 Five main differences between manicure and pedicure
1) Manicure is beauty for hands and pedicure is for feet. But pedicures focus on callus smoothing and reduction, known as exfoliation.
The skin types of our hands and feet are very different. So care for these parts will also be different.
2) Nail extensions such as gel, acrylic, and dip are very common in manicures, but they are less common in pedicures. Some salons do not provide toenail extensions. But you will find fingernail extensions in every salon. 
Fingernails are visible every time. So ladies give their most attention to their fingernails. They seek fingernail extensions for every occasion, such as weeding, Christmas eve, parties, e.t.c.
Not every salon knows how to do toenail extensions perfectly. This could be the reason toenail enhancement is not available in pedicures.
3) Manicure and Pedicure, both treatments have the same procedure. But pedicures usually take much more time than a manicure. But it does not mean every manicure is shorter than a Pedi.
Pedicure lasts a long time because it includes callus work. Clients often ask for add-on services like foot spa or massage, so the process takes more time.
4) Toenails are the biggest challenge for any expert. We take less care of our toenails than fingernails. But the toenail tolerates so many difficulties such as damage, bruise, e.t.c. So they could get discoloured, dark. So they need extra care to get cured. But fingernails do not require much effort.
5) Pedicure requires much exfoliation because we find dry skin on the feet. Pedicure needs more exfoliation to make the back of the feet or soles softer and free from dead skin cells.
Manicure and pedicure are very comfortable beauty treatments. You will get a lot of benefits from it. Here are the top five benefits you will get from manicure and pedicure –
1) Smooth Skin
Who does not want smoother skin? Manicure and pedicure provide you with soft hands and feet. Our hands and feet keep working; as a result, dirt and grime get collected. Manicure and Pedicure exfoliate your hands and feet and make them soft and smooth.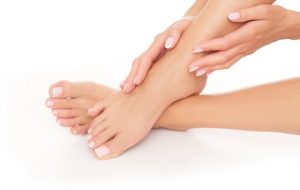 2) Reduce Infections
Often we get infected by the germs from our nails. The skin of our feet is tough; if we don't moisturize our skin regularly, our crack feet will get infected because crack feet are prone to infection.
Aside from this, the clipping, cleaning, and cutting off of your toe and fingernails during a pedicure and manicure will prevent your nails from growing inwards and causing an infection.
3) Increased Blood Circulation
Pedi and manicures are such relaxing beauty treatments. You will get a massage on your arms, lower legs, and feet during these treatments, which will increase your blood circulation. It will help you reduce muscle tension and any pain you may be experiencing and improve joint mobility.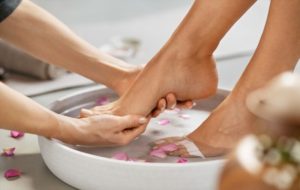 4) Give Relief from Back Pain
Many of us do not know that pedicure is a good option for curing back pain. Yes! Pedicure reduces back pain by exfoliating and deep cleaning your feet to prevent calluses and help eliminate any discomfort you may have.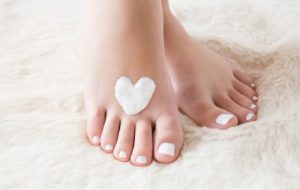 5) Mental Health
During manicure and pedicure, you will receive a massage that will help you reduce your stress. These treatments are connected to self-care, which will increase love for yourself. Beautiful hands and feet will boost your confidence.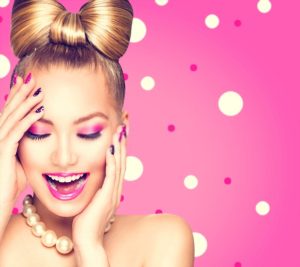 Final Thought
Manicure and pedicure are popular beauty treatments that enhance your beauty and care for your mental health. These treatments make you love yourself even more.
So, if you have not received any of these treatments, book your appointment to get one. After having a session, you will feel how good these beauty treatments are. You will feel confident and love yourself even more. Self-love is most important to make others happy. So be happy and make others happy.