Become A Great Makeup Artist: Join The Rapunzel Make-up Classes Now
April 27, 2022
2022-04-20 11:15
Become A Great Makeup Artist: Join The Rapunzel Make-up Classes Now
Become A Great Makeup Artist: Join The Rapunzel Make-up Classes Now
Is becoming a makeup artist your hidden dream? Many people are dreaming of joining the makeup industry. You can become a famous makeup artist. All you need is passion and determination. Rapunzel Makeup Classes is always with you.
There is a tremendous demand for makeup artists in today's beauty world. If you want to try out a career option with a great chance of growth, you can join the Rapunzel Makeup Classes.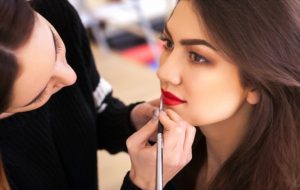 Becoming a makeup artist was not considered an excellent job, but things have changed. Now, this is one of the highly demanded industries. Nowadays, many people have started learning makeup courses because of the benefits they will provide you.
Some of the advantages that you can have by joining the Rapunzel Makeup Classes to become a makeup artist
1. Good Job Opportunities: You will get a recession-proof career when you have the accredited makeup artist certificate after finishing the Rapunzel Makeup Classes.
You can join a salon as a pro-make-up artist or work as a freelancer, providing people with the most situation-appropriate makeup.
2. Travel to Exotic Destination: If you succeed in becoming a pro-make-up artist, you can even become a celebrity makeup artist. Then you will travel around the world to visit your clients. 
Travelling to exotic locations is an essential part of the profession for photoshoots, films, etc. 
3.No Age Limit: You will be happy to know that Rapunzel Hair Academy provides Rapunzel Makeup Classes. Anyone from anywhere can join this online beauty course and become the making expert they want to be. The industry experts will guide you all along and help you excel in your skills.  
4.No Higher Qualification Needed: Another great advantage of the Rapunzel Makeup Classes is that no higher qualification is needed to join the course.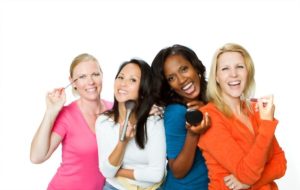 After finishing the course, you will be judged based on your beautifying skills rather than your academic skills. 
5. Become Own Your Boss: You will be your own boss. You will have the freedom of establishing your business as you want.
Final Thought
An increasing number of women are choosing to embrace their natural beauty, and many are turning to makeup artists for help. Historically, makeup has been seen as a tool used to enhance and beautify a person's features.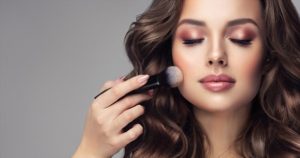 However, more and more women are using it as an artistic medium to express themselves. Whether you're looking for a subtle enhancement or want to completely transform your look, there is a make-up artist out there who can help.