Love your hair? Here's how to get the perfect haircut every time
February 23, 2022
2022-02-23 9:16
Love your hair? Here's how to get the perfect haircut every time
Love your hair? Here's how to get the perfect haircut every time
Love your Hair? Here's How to Get the Perfect Haircut Every Time
What makes you look elegant? The question is difficult, right. Many factors work behind it. But undoubtedly, Your hairstyles give you the look you want. A perfect hairstyle can make you look elegant effortlessly. So choosing the right hair cut is necessary. With this easy to follow guide, you can cut hair like a professional. 
What is a Haircut?
It is well-known that hair can make a person feel sexy, attractive, and confident. It is hard to find time to style your hair with the busy, fast-paced lifestyles we all lead. Hairstyles are a way to groom your hair according to your personality. A lot of hairstyles is present in the market. But the way a proper haircut makes you elegant, a wrong haircut can ruin your look. There are various types of cuts for long, short and mid-length hair.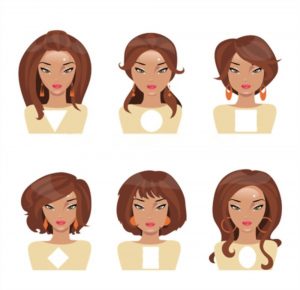 Popular HairCut
Not every hair cut is for everyone. It depends on your hair length. Sometimes few kinds of haircuts become trendy, but that does not mean it will suit you; just because everyone follows the trend. Let's talk about some famous hair cut-
Blunt Bobs

Cropped cuts

Classic Bobs

Layered Fringes

Pixie Cuts

Micro Trim
Nowadays, some hairstyles are popular. Peoples are crazy over classic bob, soft layered fringe. Ladies with long hair like micro trims.Although women like a different haircut in a different season.
Some hair cuts women choose in a different season-
Autumn and Winter- 60s Italian Bob, Shag, Mullet, Boho Banks e.t.c 

Summer- Curtain Bangs, Medium Length Modern Shag, Blunt Bangs e.t.c
Some ladies cut their hair when it gets dull and rough. Sometimes ladies face problems with splitting hair. So they choose hairstyles as their solution.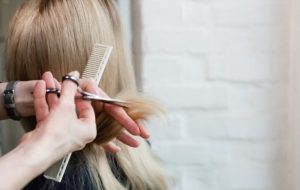 Things You Need To Remember Before Getting A Hair cut
Sometimes ladies end up with the haircut that their favourite celebrity has done. But ladies, that is not a wise decision. Before getting a haircut, you need to talk to a hairstylist. They will recommend your haircut according to your hair length and volume. Your height, age and weight also matter. So do not end up following the trend. Consult an experienced hairstylist.
How Will You Overcome The Fear Of Hair cutting?
The process of cutting your hair is not always as simple as it seems. It can be a nerve-wracking experience for a lot of people. Today, the article will focus on how you can deal with your nerves and what hairstyles might be considered or even recommended for those who have anxiety about going to the salon. It is common who have a phobia of hair cutting. So let's talk about how will you overcome it-
Please spend some time in a salon watching people getting their hairstyles.

Touch hairstylist tools such as scissors, comb etc.

Listen to music that makes you happy while having your haircut.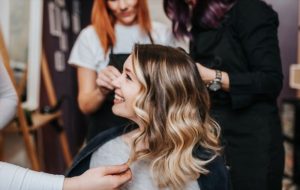 So haircut is not a simple thing as it seems. Proper hairstyles can enhance your personality. Before getting a hair cut, choose wisely your hairstyles and consult an experienced hairstylist.
You can read our another blog: Become more Beautiful! Get Natural-Looking Eye Brows at home with an Eyebrow Tinting Course
If hairstyles are your passion and you want to learn them, we provide classic haircutting and advanced barbering courses. You can learn all the details you need to know about hairstyles with this comprehensive guide. Whether you're looking for a style that will suit your face shape or you want to know how to create a particular look, this guide has everything you need. With step-by-step instructions and our pre-made videos, you'll be able to create any style you desire. Feel free to contact us or email us at info@rapunzelhairacademy.com