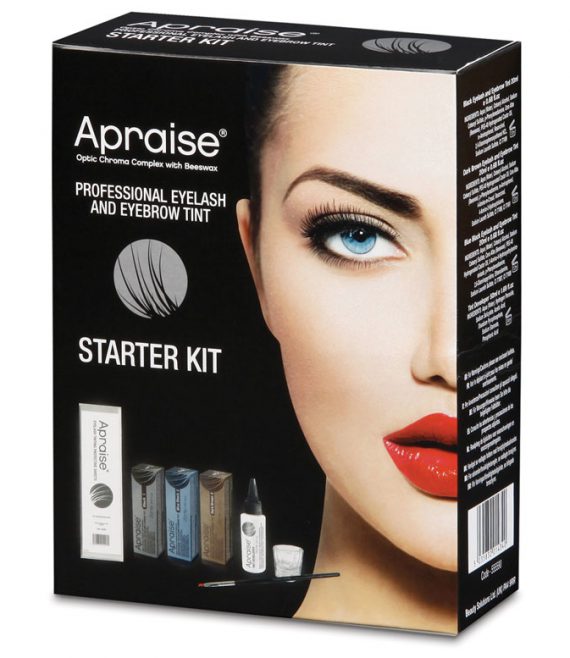 Description
A comprehensive and effective introduction to eyelash and eyebrow tinting
Simple instructions
Perfect for new therapists/students
High quality
Products have optic Chroma Complex
Colour pigment technology and beeswax
Rich cream base
Radiant shine
Long-lasting intense colour
This starter kit provides a comprehensive and effective introduction to eyelash and eyebrow tinting. With simple instructions, this product is perfect for new therapists or students. With high quality ensured, this product is created for the salon professional.
APRAISE® starter kit products have an Optic Chroma Complex, with fusing colour pigment technology and beeswax with a rich cream base which provides a long-lasting and intense colour. Radiant shine is guaranteed, as this product visibly transforms the appearance of the eyelash and eyebrow.
Contains all essential tools including:
Black Eyelash/Eyebrow Tint 20ml
Blue Black Eyelash/Eyebrow Tint 20ml
Dark Brown Eyelash/Eyebrow Tint 20ml
Protective Eye Sheets (96)
Tint Developer 50ml
Dappen Dish
Tinting Brush
This product will make a great addition to your professional offering!