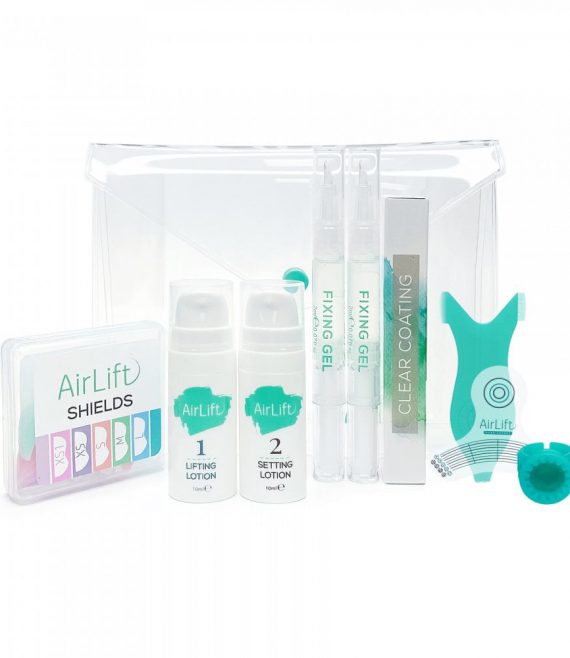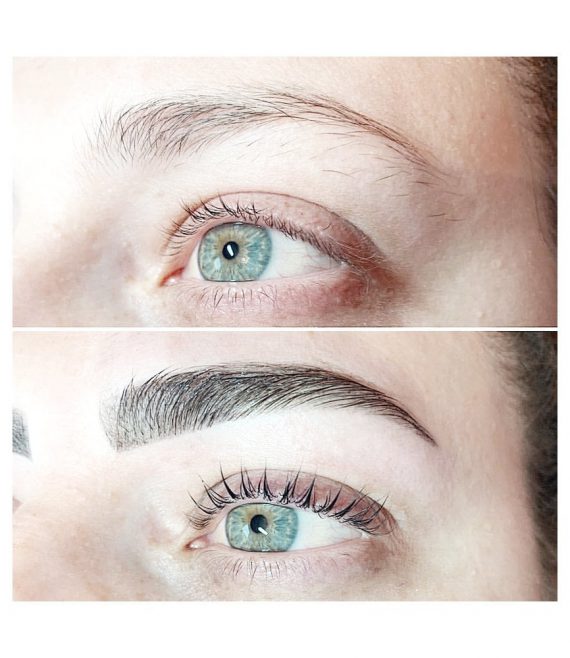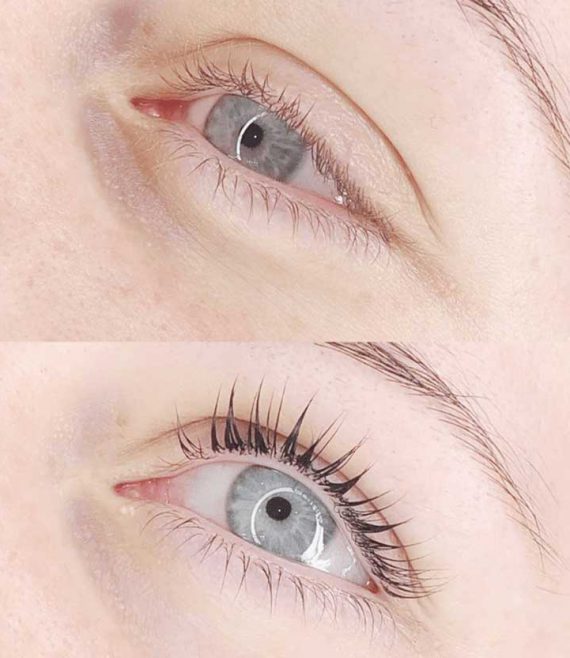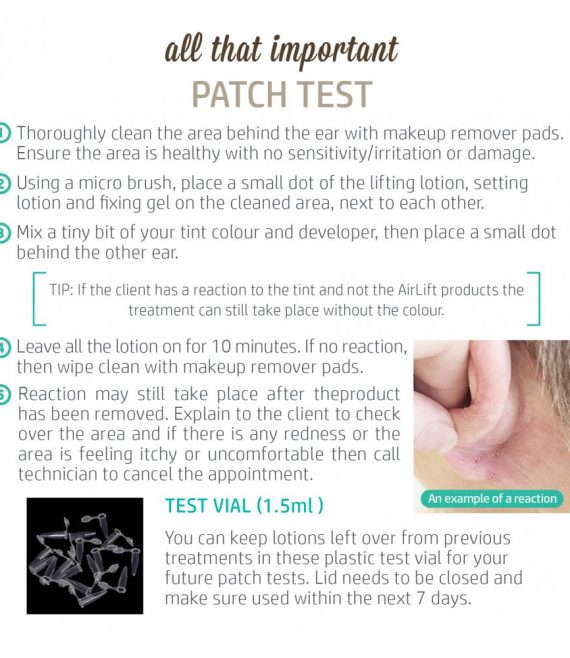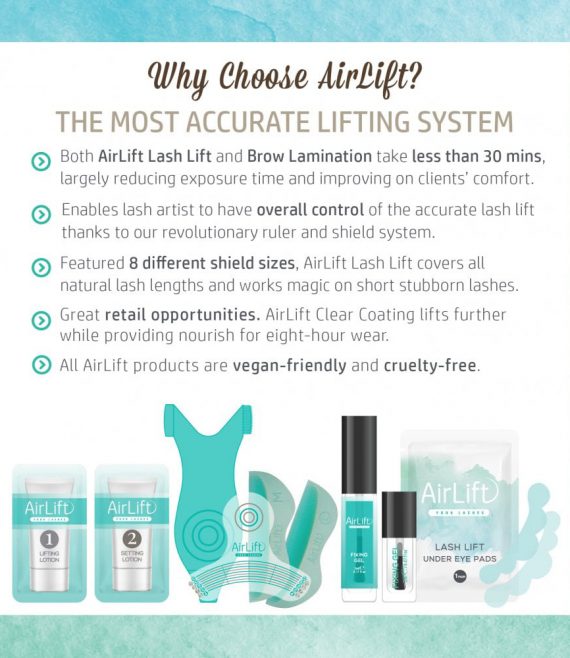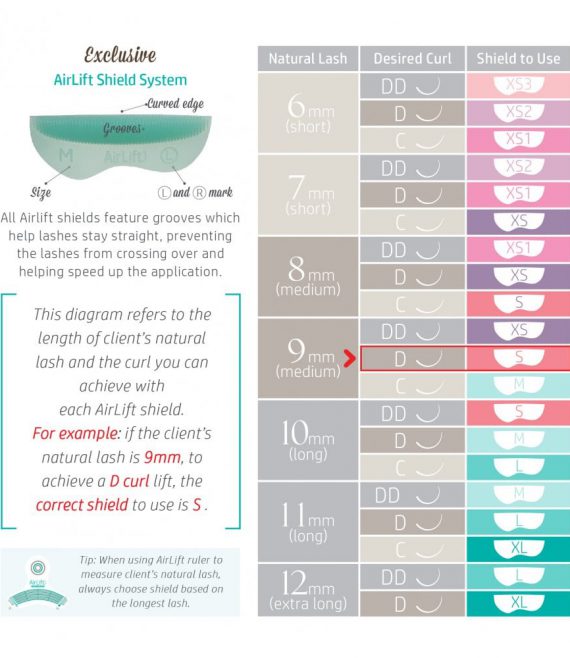 Description
About AirLift Basic Kit

Kit includes:
AirLift® Lash Lifting Lotion (Airless Pump Bottle/10ml)
AirLift® Lash Setting Lotion (Airless Pump Bottle/10ml)

AirLift® Fixing Gel 2g X 2 new!
AirLift® Shield Combination (5 sizes: XS1/XS/S/M/L) new!
AirLift® Pull Back Tool + Ruler Set
AirLift® Clear Coating 5ml
Timing Instructions
Carry Bag
Return on Investment
Kit contains adequate products to perform up to 40 professional lash lift treatments.
Professional Use Only
You must be trained, certified, and insured adequately to use our products.
Patch Test is a Must
A patch test is required at least 24 hours before performing the procedure.
All AirLift products are vegan-friendly and cruelty-free
Airlift does not contain Keratin
Why Choose AirLift?
Exclusive to LashArt, AirLift is the most advanced and accurate dual lifting system for brow lamination and professional lash lift in the industry enabling lash artist to have overall control of the lift. AirLift takes less than 30 mins treatment time as a result of the new powerful formulated lifting cream and fast setting fixing gel, largely reducing exposure time to chemicals and improving on clients' comfort. If you just start to introduce Airlift service in your salon, choose AirLift Complete Kits which includes everything you need to perform both applications. For restocking, our thoughtfully designed AirLift Brow Lamination Kit and AirLift Basic Kit will give the best return on investment.
All AirLift application products are vegan-friendly and cruelty-free.
What is AirLift Lash Lift and how long does it last?
One way to think of a lash lift is like a perm for your eyelashes. Compared with professional lash extensions, an AirLift Lash Lift treatment takes less time and maintenance as it simply alters the shape of your natural lashes. The key of Lash Lift treatment is to boost and lift each lash to the desired curl. AirLift revolutionary ruler and shield tool system enable lash artists to have overall control of the accurate lift, whether it's a dramatic DD curl, a glamour D curl, or a natural C curl. Featuring 8 different shield sizes, AirLift Lash Lift covers natural lash lengths from 6mm to 12mm and works magic on short stubborn lashes. Airlift Lash Lift requires no maintenance and lasts for 6-8 weeks.
AirLift Treatment Aftercare
The maintenance required for both AirLift Brow Lamination and Lash Lift is minimum, with no special routine other than keeping hairs dry for the first 48 hours. AirLift Brow Nourishing Oil and Lash Hydrating Conditioner can be applied instantly after the treatment which keeps the hairs nourished and shining throughout the day.