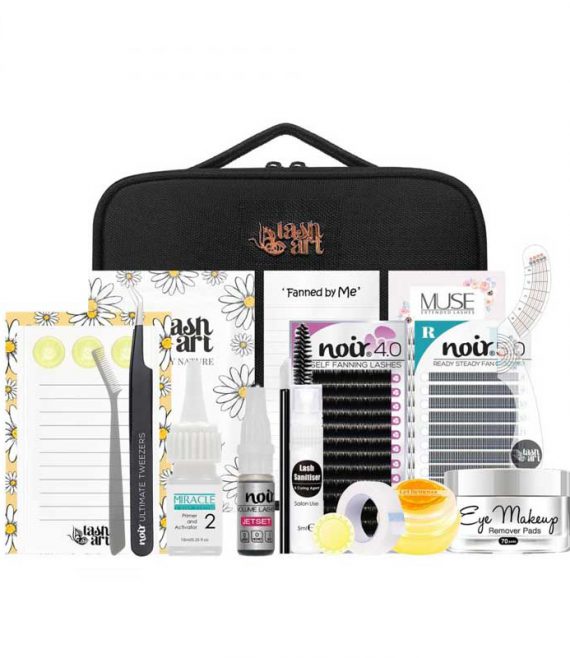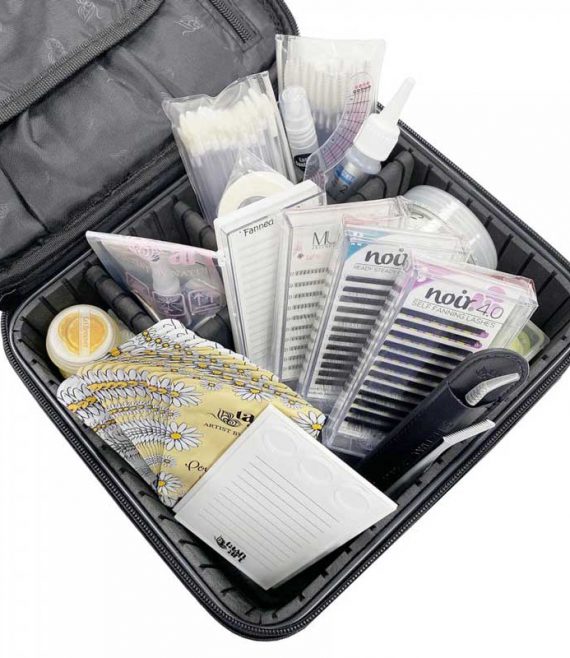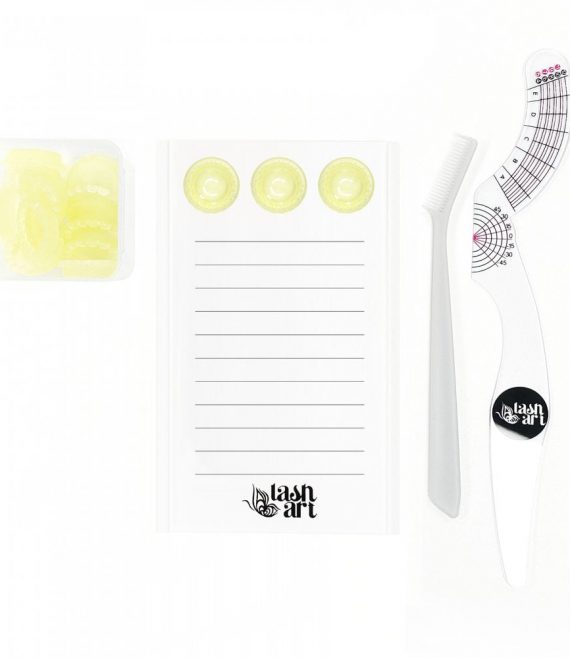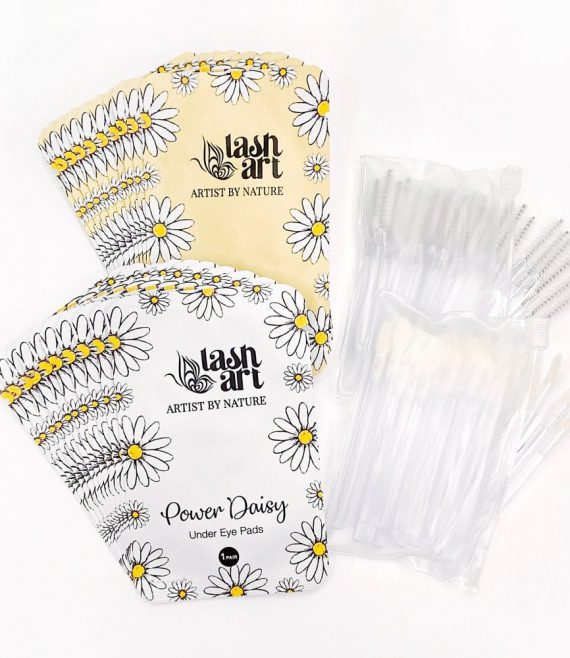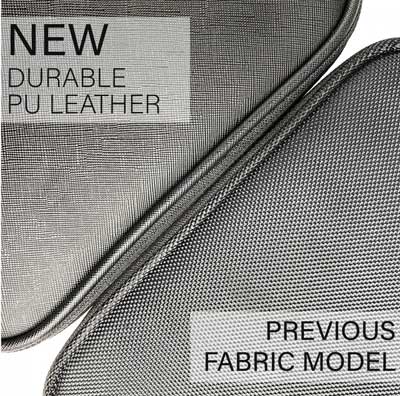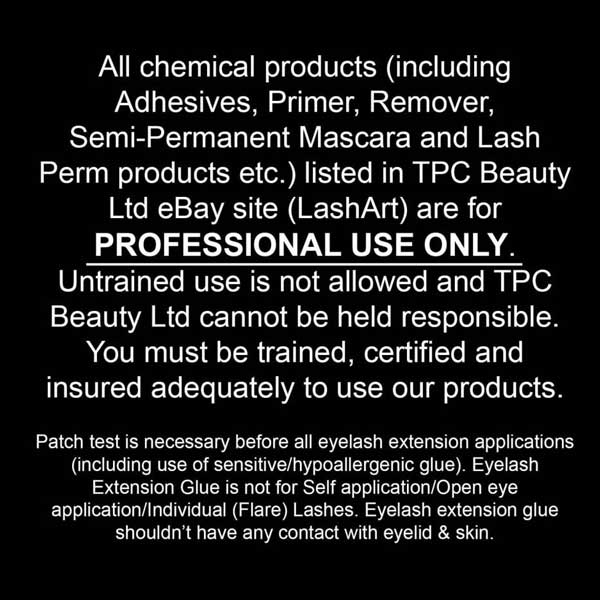 Description
Noir Volume Lashes are ultra-lightweight, with superior curl retention and iconic radiant jet-black sheen. All Noir Volume Lashes are faux mink which is the lightest volume lashes. In the latest version, we have included a 'fanned by me' fan storage box which is designed to save time before volume lashes application by storing the pre-made fans you have made earlier. The new magnet lash tile will sit perfectly on LashArt Acrylic Pillow Shelf and the new upgraded Power Daisy Eye Pads are great for photo-taking and sharing on social media platforms.
ACCESSORIES
LashArt Makeup Remover Pads (70pcs)
Noir Jetset Adhesive (3g)
LashArt Sanitizer (5ml)
FairyFix Primer (10ml)
FairyFix Orange Gel Remover (10g)
EYELASH EXTENSIONS
Noir Self Fanning Lashes (0.07 C or D MIX)
Noir Ready Steady Fans (4D 0.07 C or D MIX)
MUSE 3D Premade Volume Lashes (0.10 C or D MIX)
'Fanned by me' storage tray
APPLICATION TOOLS
GODDESS Tweezers
LashArt Signature Glue Vials
LashArt Magnetic Acrylic Eyelash Pallet Tile
LashArt Signature Eyelash Ruler
LashArt Sleek Lash Definer
DISPOSABLES
LashArt 3M Micropore Tape
LashArt Fat Brush (25pcs)
LashArt Wide Face Lint-Free Applicator (25pcs)
LashArt Power Daisy Upper Eye Pad (10pairs)
LashArt Power Daisy Lower Eye Pad (10pairs)
All items subject to availability and may be replaced with a similar item if not available.
About Noir Volume LashesⓇ
'I'll stop wearing black when they make a darker colour'
Noir Volume Lashes are ultra-lightweight, with superior curl retention and iconic radiant jet-black sheen. All Noir Volume Lashes are faux mink which is the lightest volume lashes. Handcrafted by LashArt experienced craftsmen, each row of Handmade Noir Volume Lashes contains 10% more lashes compared with industry-standard, which makes them easier to fan and feather during application.
In 2018, LashArt was the first in the industry to launch Noir Self Fanning Lashes which allow lash technicians to create a fan simply by applying a small amount of pressure with tweezers, massively speeding up volume lash application. In 2020, LashArt launched another revolutionary game-changer product – Noir V Lash – which could easily create the crisscrossed effect clients eager for and half the application time. Noir Pre-made Russian Lashes feature a very short and thin invisible base and always weigh less than a classic single 0.20 faux mink lash, especially Noir 0.05 Pre-made Russian Lashes which are the lightest pre fanned lashes to create 9D – 16D mega volume sets or for clients with weak natural lashes.
Noir Volume Lashes V Lash VS Self Fanning Lashes
Compare to Noir Self Fanning Lashes which aim to create an evenly spaced volume fan, Noir V Lash wide '2D like' fan which would not close no matter the technique you use. Both double layered and pre-glued on the bottom, the two contain the same quantity of lashes on each row. The picking technique is different from one and another – self fanning lashes require pressing on the bottom to decide the width of the fan while Noir V Lash requires picking halfway of the lash. Noir Self Fanning Lashes would create a dark fluffy volumizing look while Noir V Lash is best to create a crisscrossed textured wispy look.
Noir V Lashes are available in the ever in demand 0.07 and 0.05 ultra mega lashes will be available soon. Now creating a volume fan is easier than ever, make sure you are the first to try!
What's V Lash?
V lash is a game-changing new technology that will shape the eyelash industry. By intelligently joining 2 lash layers on the base together, lash technicians could easily double the volume by using the classic 1D technique. The V shape will easily create the crisscrossed effect, providing fluffy and wispy touch. The application requires very little practice: isolate the lash as normal, pick the lash halfway and slowly peel off waiting for the other attached lash to lift up, then pull up at a 45-degree angle. V lash technology is best for ultra-light lashes such as Cashmere Lashes or Noir Volume Lashes, due to the nature of doubling (even create 4D, 6D and 8D for volume lashes). V lash® is still under the development of LashArt and many new exciting improvements are on the way.
With an intrinsic knowledge and understanding of the manufacturing process, LashArt is at the innovative forefront of Lash technology. LashArt is richly endowed with a portfolio of leading brands that covers all the lines of eyelash enhancements and responds to the diverse needs of consumers worldwide. V Lash® is a registered trademark of TPC Beauty Ltd.